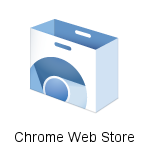 I've been trying to become as agile as possible when it comes to personal data in order to be able to run and test any platform of my choosing. To that end, I usually resort to web applications.
That said, Chrome and its open source cousin Chromium can only be run on many (but not all) platforms:
Windows XP/Vista/2008/7/8
Mac OS 10.5.6+
Flavours of Linux – Debian, RedHat, OpenSuSE, Ubuntu, Fedora, CentOS
ChromeOS
All of the above
BSD: FreeBSD, OpenBSD, NetBSD, DragonflyBSD
Solaris and Open Indiana
ChromiumOS
Gentoo
Unfortunately one OS left out is HP-UX 11i. This is typically a server install, and while I know it's no excuse, no longer has the mindshare it once enjoyed.
On to the apps!