This tutorial will cover removing Outemu Blue switches from a TeamWolf Zhuque+ and applying the "Jailhouse Mod" – so-named as it stops the mechanical keyboard switches from "clicking" when depressed. What's great about this mod is that it also retains the tactile feeling of the switch, and slightly increases the force needed to bottom out.
An interesting side effect was that these switches became very quiet! If there's interest I can also post a video with a comparison of before and after, and compared to Zealios + Zealencios, Gateron Browns, Gateron Browns + Zealencios. Just leave a comment and I'll see what I can do  🙂
Note that it took about 6 hours to do this for each switch on the board, though admittedly I was watching a movie at the time, and it was New Years Eve. Also be prepared for some eventual pain in your fingers: Outemu switches are a bit hard to pry apart in this fashion, but I'm open to suggestions for easier methods.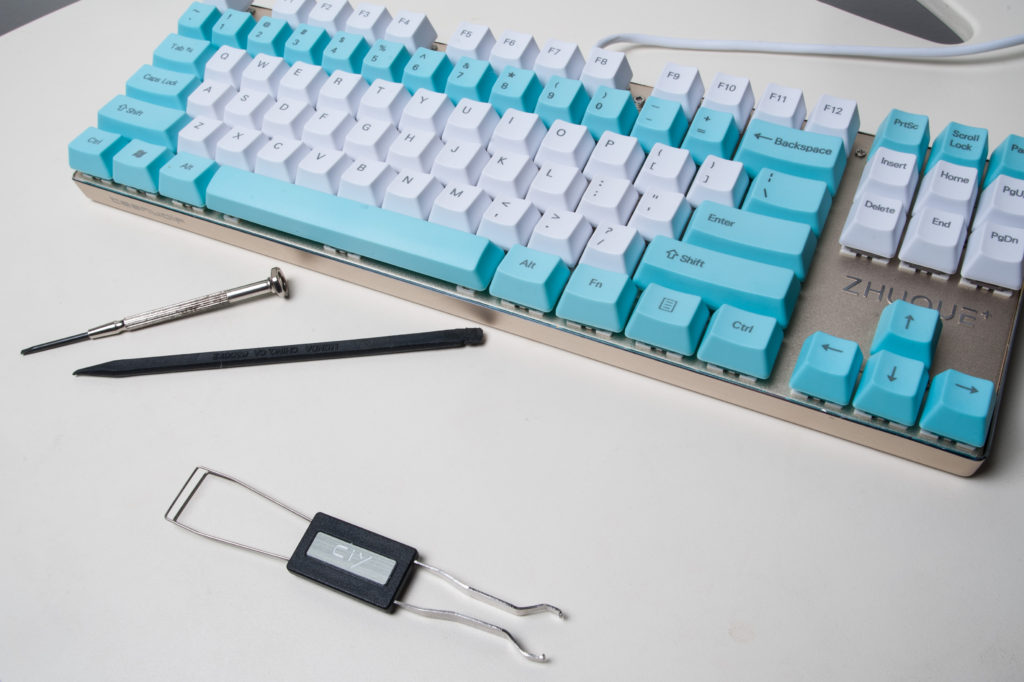 Tools required:
A "spudger" – available at Mac repair shops
A 2.5mm size flathead screwdriver
A switch removal tool (or a soldering iron, if the board is not hot-swappable)
A set of JSpacers from the Van Keyboard
A note about the keyboard used: